Credit Card Design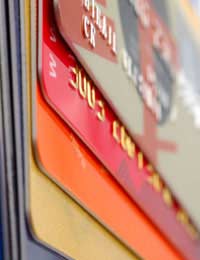 Appearances can go a long way, and though you may not think it, the same applies to credit cards.The design that is on a credit card has become almost as important as what the card can actually offer.
Credit card companies know how easily consumers can be fooled when it comes to gimmicks, so they will employ every trick they can think of in order to get you to choose their credit card over someone else's.Some companies will even offer you the option of being able to customise your credit card to include pictures of your family or your favourite television character.
Benefits of Having a Customised Credit Card
Ultimately there are no rate benefits to having a credit card that has your own design on it. One credit card will do the same as the one next to it in terms of function, your neighbour's credit card may look very different to your own, but if they are from the same firm and offer the same credit limit, then they will both perform the same function.
Lenders are clever, and they know that if you have a picture or photograph on your credit card of somebody who is familiar to you then you may not feel so bad about spending the money on your card.
Some credit cards companies will also use the design of the card to make you feel better in other ways, such as putting an earth friendly image on the card to make you feel that in some way you are benefiting the environment by having the card.
Credit card firms may also launch new credit cards around the time of a big event, or the launch of a new computer game or something similar, this is also a trick to encourage you to sign up with them.
Credit card design is big business, and a number of firms have jumped on the bandwagon and launched specialists firms to help you customise your card.Credit card firms have used the design of their card as their unique selling point and launched many advertising campaign around this.
There is nothing wrong with having a credit card that is designed to your needs, and if you use it everyday, then why not have a picture of your favourite film star, or even your dog on the card. However, be careful not to go for one firm over the other because they can offer you a special design, or you like the colour of their credit cards. The best thing about a credit card should be what rate it offers and what credit limit it can give you, as well as any interest free options, anything on top of this is an added bonus and should be viewed as this. There is no harm in creating your favourite design on your credit card, as long as you realise that it won't actually altar any other features of what the card can give you.
You might also like...