Complaining About Your Credit Card Company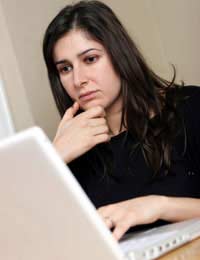 In the UK, customers of financial service providers (such as credit card companies) who have received a standard of service that has fallen short of their expectations can make formal complaints to an impartial industry regulator called the Financial Ombudsman Service (FOS). The FOS protects customers from financial service providers who may aim to unlawfully mislead the general public or provide a poor quality service by investigating issues brought to their attention, deciding upon a course of action to take and then enforcing this action by law.
Customers of financial service firms can also rely on organisations such as Financial Services Authority (FSA) who regulate the financial services industry and aim to protect customers by ensuring that companies abide by the law and provide a fair and transparent service.
What is the Financial Services Authority (FSA)?
The Financial Services Authority is an independent non-governmental body, which has been given statutory powers by the government. The FSA concerns themselves with a wide range of rule-making, investigatory and enforcement powers, including making sure customers receive a fair deal.
Customers of financial service firms who would like to find out about their rights as a customer and their right to make a formal complaint should visit the FSA website
What is the Financial Ombudsman Service(FOS)?
The Financial Ombudsman Service is a public body that has been set up by Parliament. The organisation carry out statutory functions under the Financial Services and Markets Act 2000 and the Consumer Credit Act 2006. The organisation is run on a non-commercial and not-for-profit basis.
The organisation's job is to settle disputes between financial businesses and customers. The FOS was set up by law as an independent group of experts to provide a free service to protect consumers. The organisation can look at complaints about most financial matters, such as: banking, insurance, mortgages,
How does the Financial Ombudsman Help?
The FOS aim to settle disputes as fairly and as quickly as possible. The organisation will look carefully at the argument about your issue from both sides (consumer and service provider) and then weigh up all the facts. If it is decided that the credit card business in question has acted unfairly and you've lost out as a result, the FOS can order the business to put things right for you. The general aim of the FOS is to put you in the position you'd be in if things hadn't gone wrong. This could include telling the business to compensate you for losses of up to £100,000, although most disputes involve much smaller amounts and many do not involve financial compensation at all.
You might also like...
I open a new account which need swap direct debt,the bank said they can do it for me.The direct debt of my barclay card has been swapped,the barclay card charge me backdated pymnt reversal 178.99pp,returned payment charge12pp,retnd debit fee12pp,intrerst on standard balance 12.21pp. what can i do ?the barclay card want drink my blood.
grace
- 20-Aug-12 @ 1:21 PM
I have a Santander current account and a Santander Credit card, I set up a Direct Debit to tpay the Credi t Card minimum payment every month, through my online banking, months later I received letters saying that the direct debit hadn't been paid and that the bank had refuse it even though there was money in the account. The balance was paid off in full and now the same has happened again having a detrimental effect on my credit rating which I believe is through no fault of my own as the direct debit was set up...where do I stand getting my late payment fees back and having this information removed from my Credit File and adverse effect on my credit score reversed? Bearing in mind because I have been a mum and part time worker for the 15 years my kids have been young, I only had a credit card in the first place to improve my credit rating(!!!).
Beachbum22
- 14-Jul-12 @ 9:09 AM
MBNA europe bank ltd have sent me a demand for £113.50p naming a credit card that was cancelled a year ago. I do not wish to have a credit card with this company, and talking to them goes around in circles, all I want is to settle the amount owing by a one off cheque. This is a Visa card & the payment is due to the Automobile assoc- yearly membership. Thanks for your help. BHR.
brian rigby
- 31-May-11 @ 6:56 PM
We would like to complain about Opus cards. They have harassed us for a payment that we have paid by bank transfer in December.
Robert
- 28-Mar-11 @ 2:27 PM