Manage Your Credit Card Debt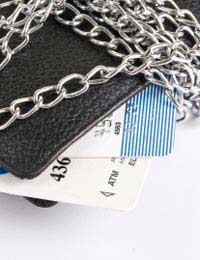 Managing your money isn't easy! People who struggle with debt can easily get swamped by mounting debt, and it's easy to get stressed and overwhelmed. If you easily get caught out financially, you should really spend some time thinking carefully about your money matters and planning how to keep better control over your cash!
Pay attention to the important key points below and bear them in mind for the future. If you follow our tips and look after your debts right now, in the future your savings should look after you!
Pay Off More than Just the Minimum Whenever Payments are Due
If you owe money in the form of a loan, credit card balance or charge card bill, you need to be making more than the minimum payment each month if you ever want to pay off your debts in their entirety. Credit card companies favourite customers are people who only make the minimum payment. At this rate, these people will be customers for a very long time, making the credit card companies a lot of money as interest builds and builds.
If you owe money you must also ensure that you make payments on time. If you don't, you can expect a charge to be added on to your running total debt, which means you'll have a larger minimum payment for the next month, and a larger charge next time payment is due if you don't, or can't pay it.
Develop a System for Managing your Credit Card Debt
You need to establish your own deadlines each month for paying bills. If you keep a good record of all your debts, accounts and financial products you should never get in to trouble with late payments, and with late fees. If you can, set up direct debits to make minimum payments to all the institutions you need to pay each month. This way, you'll never forget to make the minimum required payment, you'll never get late fees, but you will be able to make additional payments when you have the spare cash to do so.
Negotiate with Credit Card Companies
The amount of credit card debt in Britain has made creditors realise that if they don't want people backing down from their obligations completely (and consequently not get their money back), it is necessary to negotiate helpful repayment plans.
Contact your card's collection department and let them know that you're having financial difficulties and need to have your interest rate lowered. They are more than likely to ask you what you can afford to pay and you should request the lowest rate available. Some credit cards will offer to pay off all your old credit card debt at a lower interest rate if you switch. Call your existing credit card company and inform them of any deals you find or you've been offered and ask if they can do better. If they want to keep you as a customer, which they will, they should be prepared to lower their interest rates accordingly.
Write Letters to Creditors
If you are really struggling and only have a limited budget to manage your debt reduction, write letters to each of your creditors acknowledging that you are in a difficult situation and tell each one when you can begin repayment. They'll appreciate your honesty and willingness to address your situation and should put your account on hold whilst you catch your breath.
Figure Out Exactly what you Can Afford to Pay Each Month
If you have a limited budget for debt repayment, write down what you can afford to pay each creditor each month. Once you have worked out how much you can pay each one, you can contact them and try to work out how best to address your financial problems. Bear in mind that some creditors may try to intimidate you in an attempt to secure a preferential repayment. Do not buckle under pressure! If you have worked out a plan and really are attempting to deal with your situation, then they should support you.
You might also like...