Using Credit Cards for Short-Term Loans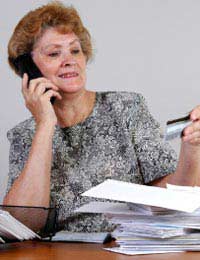 If you are considering taking out a personal loan from a conventional source, take a minute to consider a another, potentially far cheaper, quicker and easier, way to borrow money, without having any interest to pay at all!
Today, the cheapest personal loans available offer money at a rate of approximately 6% (although this can, and does, often vary between 5% - 7%). However, many lenders only offer their 'typical' rates to customers wishing to borrow more than £7,000, so if you want less, you might have to pay a lot more for it! Supplying larger sums at lower interest rates ensures that lenders get their loan products into best buy tables while maximising their profits from people who just want to borrow a few thousand pounds.
The best lenders around will offer their advertised 'typical' rates to customers borrowing less than £7,000, but they may also require you to have a very good credit rating before they approve the loan.
So, how do I get a 'Free' Loan Then?
If you are after a short-term cash injection to pay for a big purchase or settle some relatively small but expensive debts then consider taking out one or even two 0% credit cards. The best credit card deals on the market today will lend you money on a balance transfer for up to 18 months at 0% and for new purchases for 12 months at the same rate.
If you already have debts racking up, on a store card for example, you may have found yourself paying anywhere up to 29.9% APR interest on your overall debt. If this is the case, then transferring your balance to one of the new 0% offers does make financial sense - the bottom line is, it could save you a packet!
How do I Get Hold of the Cash?!
If you actually want the money sitting in your bank account, either to pay off an expensive overdraft or to cover a cash flow problem then you can still do this with a credit card. Some credit cards actually allow you to transfer money up to your credit limit from the card to a bank account. All you need to do is ring them up and arrange to get the money transferred out into a bank account and you've achieved what you set out to do, get hold of one interest-free loan!
Don't Forget to Pay the Money Back
Whatever method you use to get hold of a loan you will still have to make plans to pay the money back. Try and avoid making only the minimum payment as this will stretch out the time it takes to repay your free credit. The best policy is to divide the amount you have borrowed by the number of months of interest-free credit you have and set your monthly repayments so that you have paid off the whole loan by the end of the interest-free period. If you cannot afford to do this make sure you take a note of the end of the introductory period. Just before it comes to an end you can make arrangements to transfer your balance to another card offering a 0% deal. Simply continue to pay off your interest free-loan on the new card.
You might also like...