Reclaim Credit Card Charges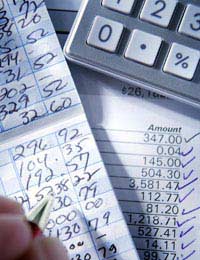 The latest trend sweeping the financial services market at the moment seems to be claiming back charges made against you by banks and lenders, and one area that hasn't escaped this is the credit card sector.
The law states that any charges that are made against you by a credit card firm must be proportional to the costs that they also occurred.
For example, if you go over your credit limit by 10p, and they then charge you £40, this is obviously not proportional as it doesn't cost this much for them to send you a letter making you aware of your mistake.
Because credit card firms have been greedy and charged consumers so much, they are now being made to pay for it and you are now able to reclaim back any unfair charges made against from the last six years.
The Office of Fair Trading were one of the first organisations to bring credit card charges into the spotlight in 2006, and found that credit card companies should charge no more than £12 for someone going over their agreed credit limit,
How Much You Can Claim
Because the OFT ruled that credit card companies should charge more than £12, then this means if anytime in the past six years you have been charge over this amount for going over your limit, you should have a case for claiming back the difference.
There has been a number of success stories over the years from people who have claimed back money from credit card companies, in some instances thousands of pounds. Remember that you can claim back charges from any credit card that you have had in the last six years, it's not exclusive to the one you have now.
How to Reclaim Back the Charges
Firstly you will need to make a list of all the credit cards you have had over the past six years. You will need to add up all the charges that have been made against you. As well as this you will need to have documented proof that you were charged that amount and that you paid it, you could use the letter from the credit card firm to show this and a bank statement from when the payment went out.
If you don't have all your records from six years, ago, don't worry, you should be able to obtain these from your credit card company, You will need to write to them asking to send you a full list of any charges that have been made against you, which it should do.
Your next step should be to write a letter to the credit card company outlining what they owe you, they then have a maximum of 40 days to reply.
If you don't hear from the firm, give them a call and ask them what is happening with your request. Beware though, if you have any outstanding balance on your credit card than the chances are that they will cut your credit card off, and may demand you to pay off your balance. It is worthwhile having another credit card to transfer the balance onto, or waiting until you are able to pay it all off.
You have nothing to loose from trying to regain some of the charges that have been made against you when using your credit card, you may not become the credit card company's best friend, but as long as you no longer need their services, then go for it.
You might also like...