Stop Making Billions for Credit Card Companies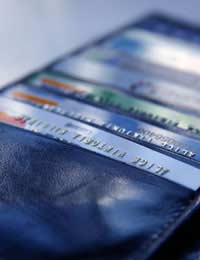 With credit card companies raising interest rates and reporting record profits the one person losing out is the credit card user. Consumers who are fed up paying towards their credit provider's profits should consider ways to cut their credit card bill.
Credit Card Company Profits
Credit companies are definitely not seeing any decrease in business. In fact, the recent economic climate seems to have been good business for credit companies with reported profits ranking in the billions. These profits are not passed onto the customer in the form of interest cuts. Credit card companies are hiking up their interest rates in what has become known as rate jacking. With UK consumers owing £54 billion on credit cards the massive profits made by credit companies does not look set to decrease.
Complaining If Credit Card Rates Rise
Millions of credit card customers have seen their interest rates increase; some companies have doubled their rates. The credit companies are claiming that this increase is targeted at high risk customers. If a customer always makes repayments on time and has a good record there should be no reason for an increase. Consumers should contact their credit company directly and dispute the rate change. There is always an alternative for the consumer, and that is to switch companies and transfer balances.
Pay Off Credit Cards Quickly
Consumers who want to stop contributing to credit card company's profits should clear off cards as quickly as possible. This may seem like a daunting or almost impossible task but it is achievable. Stopping credit card purchases and doubling the monthly repayment is one way to cut the repayment length. Always pay more that the minimum repayment, as paying the minimum will do little to decrease the balance. Avoid late and missed payment charges as these are the easiest ways to swell a credit company's profits.
Take Advantage of New Credit Card Rules
The new credit card rules do give an advantage to consumers who are considering switching cards. Under the new rules credit card companies cannot increase interest rates within the first year. They are then only permitted to increase the rates once every six months. This is also good news for consumers who have taken a card only to find the rates suddenly increase. These increases would be seen as a breach of contract and the company can be reported to the Financial Ombudsman.
Ditch Credit Cards and Switch to Direct Debit
One of the best ways to eliminate those rising interest charges is to simply ditch credit cards. This may be unthinkable for some but in the long run it will mean more cash for the consumer. Switching to debit cards or simply paying with cash will be a first start to taking control of finances. Paying for items using actual money instead of credit can soon become second nature. Once credit cards are cleared there will be no more interest charges or credit fees to pay.
Stop Contributing to Credit Company's Profits
The huge profits and interest increases alone should turn consumers away from the credit companies. While the credit companies make billions many of their customers are rapidly sinking into debt. Alternatives to swelling the credit card company's profits can include:
Pre paid credit cards with no interest fees
Debit cards that function in the same way as credit cards but with money taken directly from bank accounts
Paying off credit card balances during the interest free period
Transfer to long term lower rate interest cards and clear the balance without spending
Don't put up with rising interest; complain to the companies especially if you are an excellent customer
Take a low interest, short term loan and clear high interest credit card balances immediately
Always pay more than minimum repayments as often as possible to decrease the credit card balance
Giving away money on a regular basis is not something anyone would consider a wise option. This is exactly what millions of credit card customers do by not challenging increasing interest rates. Late and missed payment charges are another source of wasted money that swells the credit company's profits. Credit consumers are the ones feeling the financial pinch. It is in the customer's best interests to find ways to stop contributing to their credit company's profits.
You might also like...