The Facts About Pre Paid Credit Cards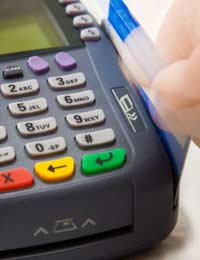 Pre paid credit cards have become very popular, especially for those with low credit scores. There are a number of different pre paid credit cards to choose from and some can even help rebuild a credit rating.
Pre Paid Credit Cards, Not All the Same
The concept behind pre paid credit cards is basically the same. The cards work in the same way as normal credit cards except there is no actual credit given. Customers must load money onto the cards before they can be used in the same way as a credit card, simple as that. However, there are differences when it comes to how much customers will pay to use the services.
There are no Credit Checks
One of the major plus factors for people who have low credit scores is the no credit checks factor. These credit cards are risk free for the providers so there is no need to check an applicant's credit history. There will be identification checks and some providers do request identification in the form of pay slips and utility bills. Another pre paid credit cards plus point is that some cards do actually help rebuild a bad credit score.
There are Free to Apply Cards
Research will be needed to find the lowest pre paid credit card fees. Most providers will apply an initial fee when applying, some of these fees may be applied monthly. Initial applicant fees will vary between providers and these can range from £6 to £25. Some providers will not charge an initial fee but the applicant must pre load a certain amount of money when applying.
Withdrawal Fees will Vary
There can be fees for withdrawing money at ATMs and using the card abroad. Fees can vary from around £1.00 to a set percentage of how much is withdrawn. This will all depend on the providers and the pre paid credit card. Always compare the card fees and terms and conditions using a comparison website. This will give applicants a better idea of the diversity of the fees and charges that come with these cards.
Some Cards will Provide Extras
There are different advantages and benefits between pre paid credit cards. Some cards will provide payment purchase protection and some will also come with the credit builder service to allow the rebuilding of credit scores. Other cards will allow customers to pay and load via text message and online. A full list of the different applications can be found on pre paid credit card comparison websites.
There are Some Significant Advantages
For those without normal credit cards or even bank cards there are some benefits to pre paid credit cards. Certain cards will allow applicants to have their salaries paid into these accounts and they can be used to pay bills and transfer money. The temptation to go over account limits or to obtain debt is eliminated with these cards. Customers will have more control over their money and it is easy to check balances either online or over the telephone.
Pre Paid Credit Cards have Good Exchange Rates
There are cards specifically designed with foreign travel in mind. These cards can convert money into dollars or euros. The cards can then be used anywhere in the world where normal credit cards are taken. These cards do usually have a better rate of exchange than the traditional currency exchange bureaus. This is a significant advantage over carrying actual foreign currency or traveller's cheques while abroad.
There are Disadvantages to Pre Paid Credit Cards
Some cards can come with an abundance of charges. Certain cards will charge for loading money, withdrawing money, replacing a lost card, closing an account and even non use of the card. Most providers will charge for some of these services and not all. It will be beneficial to check out all of the various fees and consider how you would actually use the card. Go for the card that provides the lowest fee for the service that you would frequently use.
As with normal credit cards there is a wide variety of pre paid credit cards to choose from. Comparing cards before choosing is vital in order to keep fees low. A credit builder application should definitely be considered for those with a low credit rating.
You might also like...