Where to Get a Credit Card From?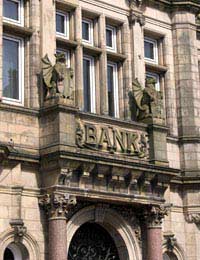 Everywhere you turn, businesses seem to be offering a new type of credit card, with a flashy new offer to entice you in. The shopaholic culture in the UK has created a love affair between consumers and credit, so it is worth making sure you are getting a good deal on your credit card.Everyone from your television provider to your local supermarket will be trying to get you to apply a credit card, and will be willing to offer you instant approval.
Banks and Building Societies
Your first port of call when searching the market for a credit card should be your local bank or building society, depending on who you bank with. You should see if they can offer you any special offers as you already bank with them. Failing this, you may want to look into what credit card your local supermarket, or favourite shop offers, and see what deal they can give you. If you shop somewhere regularly, a lot of shops will be able to offer you some kind of points system where you can collect points while you spend, so you will be able to benefit from your spending.Supermarkets and shops are usually the best places to go if you want special offers with your credit card, such as air miles and money off vouchers.
Unknown Credit Card Providers
There are literally hundreds of credit cards to choose from in the market, some of them you will not of heard of. Many people shy away from a company that is unknown or isn't linked to their bank in some way. There is no extra risk involved when going with a firm that is unknown, and often if you do some research into the firm you will find that they are a subsidiary of one of the main banks, they will just be branded differently.
Credit card providers such as Visa are the real firms behind the credit cards, and they will just commission their designs out, so you will be safe. Unknown card brands will sometimes offer better deals, as they will want to get more people signed up, but normally a firm like Visa will be behind the card.
The Golden Rules
Before you make your credit card application, remember that whichever credit card you choose you must remember the golden rules, and stick to a card that offers you the service you need. If you are going to be paying off your credit every month, then go for card that doesn't charge a fee, and if possible low interest, as it will not matter what the APR is because you will be paying off your loan. If you want to keep the money on there for a long time, opt for one with a lower APR rate and a low interest rate. The important thing is not where you get the card form, but what value it can give you.If your main concern will be using your card for balance transfer, then you should make sure that the card you want offers this, not all cards offer balance transfer, so just don't assume it does.
You can't seem to move these days without being approached by a credit card firm wanting you to sign up to their latest deal. Filling out the credit card application is easy, and in some cases, so is getting the instant approval. You shouldn't always apply, and go for the first option though. Make sure you look at what the card is offering, and not just how quickly you can get your hands on it.
You might also like...