Information Your Credit Card Company Knows About You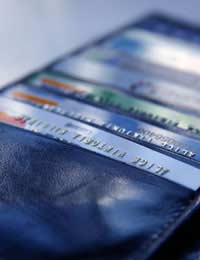 Credit companies do hold an enormous amount of information on their customers. This information is analysed to give an indication of the customer's risk factor and to help when negotiating payment of debts.
Customer Information and Credit Cards
When consumers apply for credit cards they are required to submit personal and financial details. This information along with credit references helps credit card companies to build a picture of their customers. Customer information will be used from the outset when deciding the risk factor of the person applying for credit. If the application is successful the customer information will begin to grow as lenders collect the customer's shopping information. All of this information will be stored in databases and a detailed customer profile will then exist.
Analysing Credit Customer's Shopping Information
Many consumers are not aware that credit card companies hold their shopping details and analyse the information. If a baby shower is being planned and goods purchased on credit cards then the credit company will know about it. Customers who purchase baby goods are seen as a low risk and stable. But customers who use their credit card frequently at bars or purchase goods in pawn shops can be seen as having financial difficulties. Even buying sleeping aids will bring warning signs as sleeplessness can be a sign of stress due to financial difficulties.
Analysing Customer Credit Card Information
Psychology plays an important part in the credit card industry, especially when it comes to recovering debts. Credit card companies know that in order to collect debts they must use certain psychological tactics. From the information they hold the representatives will know whether a customer responds to strong arm tactics or a subtle approach. This type of psychology is one of the best ways to recover debts from non paying customers. Any contact with customers will bring about new information that will be stored in the customer profile.
Recovering Debts Using Credit Card Information
Credit card information can be used to successfully recover debts. Credit companies will use information to build up a relationship with the customer. The lenders will know if the customer has lost a job, has sold a property or is going through a divorce. They will then use this information as the basis for an understanding relationship. The main objective is sympathising with the customer while trying to reach a negotiation over payment.
Analysing Future Missed Credit Card Payments
Credit card companies can tell which customers are likely to miss payments simply by researching their shopping habits. This analytical research is so precise that credit companies can tell how many missed payments are likely over the space of a year. This type of research is useful because although regular payments are vital there is also a requirement for irregular payers. Customers who do not make consistent payments are kept in debt for a longer period. Credit companies will make more money from non regular debtors in the form of interest and late payment fees.
New Uses for Credit Card Customer Information
The days of pushing credit cards to customers regardless of their ability to pay are almost a thing of the past. Credit card companies are now more likely to focus on customers who will actually make repayments. Now, credit companies tend to use customer information to weed out customers who present a very high risk factor. Customers who are financially sound will be targeted more by credit card companies, and this is based on customer information. Credit card companies are now using the 'quality not quantity' business tactic with their approach to customers.
Incorrect Information and Credit References
Credit customers should always check their credit references at least twice a year. Incorrect information can be entered on credit references and can have an impact on future borrowing. Anyone who has cleared overdue debts should make sure that this is reflected on their credit reference. Customers are also permitted to leave notes on their credit reference if there are disputes over non payment of debts. If details are incorrect the customer has the right to ask the lender to update details. Checking a credit reference is also a good safeguard against identity theft and fraud.
Anyone who has been refused a credit card can be almost certain that this decision has been based on customer information. Credit companies have been tightening their lending requirements and basing approval decisions more on customer information. In the long term this may help to curb high levels of customer debt due to irresponsible lending. Customer information is vital to credit companies and that credit card application will be the first step towards an in-depth customer profile.
You might also like...