Credit Card Purchase Protection Schemes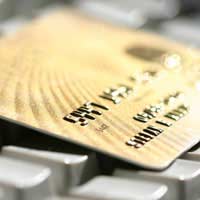 Many consumers believe they are getting a great deal with free purchase protection offered by credit cards. But although there are some worthwhile protection schemes available, the protection may already be in place.
Credit Card Purchase Protection Insurance Included
Goods bought using a credit card are protected by section 75 of the Consumer Credit Act 1974. As long as the purchase made using a credit card is over £100 and under £30,000 the customer is covered for certain problems. This cover includes faulty goods, non delivery of goods and breach of contract. The credit card company is equally liable as well as the company that the goods were purchased from. This is not the case of the credit card giving extra protection, this is a requirement under law that credit card companies must abide by.
The Consumer Credit Act and Compensation
The protection liability applies equally to the supplying company and the credit card company. This means that if a problem does arise with a purchase the customer can go directly to the credit card company for compensation. If a credit card company is promoting purchase insurance as a major bonus with their credit cards it is a bonus that applies to all credit cards. But there are some purchase protection schemes offered by credit companies that may seem like a bonus but are already covered under section 75.
Credit Cards and Purchase Delivery Protection
Purchase delivery protection is offered by some credit card companies, and many offer this service free of charge. Purchase delivery offers protection when goods are bought using a credit card online, by telephone or when purchased in shops. This protection covers new goods only and does not apply to second hand stores or purchases made from companies outside of the UK. Purchase delivery protection also cannot exceed a credit limit or more than £5,000. Although purchase delivery protection does sound like a useful protection bonus, the section 75 rules actually offer more purchase protection.
The Benefits of Section 75 Purchase Insurance
It is not uncommon for companies to close down, especially in times of economic crisis. This type of insurance can be very beneficial if a company does go bust. If a shop or travel company were to close down then in most cases, if the customer has paid by cash, they will be out of luck. There will usually be no chance of receiving compensation from a company that has closed down. But customers who have used their credit cards can receive a refund through their credit card company.
Additional Credit Card Purchase Protection Insurance
Many credit cards offer purchase protection insurance that will provide more protection than section 75. This type of protection will cover loss of purchases, theft and accidental damage. Protection can last for a set period after the items are purchased, usually around thirty days. Purchase protection insurance can cover good and purchases worldwide but some may have restrictions to the UK only. Many credit card companies will offer this additional protection at no extra cost.
The Best Type of Purchase Protection Cover
There are certain benefits to be gained with purchase protection insurance that are not included with the section 75 protection. Section 75 does not cover loss, theft or accidental damage, which is included with purchase protection insurance. But purchase delivery insurance offered on some credit cards does come out bottom of the pile. The consumer is already guaranteed this type of protection through section 75. Those who wish to have the ultimate consumer protection should go for purchase protection insurance, which will bring additional benefits to the section 75 insurance.
Always Read Credit Card Small Print
As with all contracts there will be terms and conditions. Additional credit card insurance will come with certain restrictions and these should be mentioned in the small print. Restrictions may come in the form of the minimum and maximum amounts that can be claimed. There may also be restrictions on certain goods such as second hand items or items bought through a third party using payment tools such as Paypal. Purchase protection is a service provided by insurers, and insurers tend place restrictions that insure themselves against losses.
Consumers who wish to have added protection against their credit card purchases should go for credit cards that supply purchase protection insurance. Many premium credit cards will supply this service free of charge. Always check the credit card contract's small print and ask if this service is included or if there is a fee. It may be the case that section 75 insurance will be enough without paying any additional charges.
You might also like...