Jobs at Credit Card Companies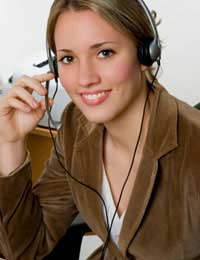 It may not be your dream job, but working for a credit card company can have big rewards.Credit card companies will almost always be looking for new staff and looking for people to recruit new people onto that firm's credit cards.
Depending on your experience you may find yourself starting at the bottom and having to work you way up. If you already have experience within the sector or within the financial services then you may be able to work in a senior position.
However, the most common type of job that a firm will be recruiting for will be for sales people, who they will need to sell the benefits of the credit card to. They will also have a number of jobs in customer services where you will be responsible for making sure that customers are happy with their credit cards and they don't have any problems.
One way to find a job at a credit card firm will be go to a recruitment agency and give them details of all your past experience. One good thing about working for a credit card firm is that they will have a wide range of jobs, so even if you have no experience at all they may still be able to offer you a position. You could apply directly to the company enclosing a copy of your curriculum vitae.
It is also worth going onto a company's website to see if they have a procedure for how to apply for a job there.In some cases credit card firms will also hold recruitment days where you will be able to go along, hear all about the firm and decided whether it is right for you.
What You Can Expect to Be Doing
Unfortunately if you start working for a credit card company without any previous financial experience, you may find yourself working in a call centre.
You will inevitably find yourself sitting with a head-set on for most of the day trying to sell credit cards to consumers. This could prove to be quite tedious after a while, but will help you work your way up through the company to something more rewarding. One of the benefits of starting in this type of role is that you will be able to gain a lot of knowledge about the company and also how credit cards work.
You may also be expected to work weekends at the company and to work longer than the typical nine to five hours.
One thing to be weary of when working for a credit card company is that a lot of firms are now starting to outsource a lot of their operations to foreign countries because they can employ better quality staff for lower wages. This means that firms may not be looking to employ as many staff as they would in the past.
One of the best parts of working for a credit card company is that you will most likely work on commission, so the more work you put in and the more you sell, the more money you will earn, which no doubt will encourage you to work even harder.
You might also like...