Ten Tips to Improve Your Credit Rating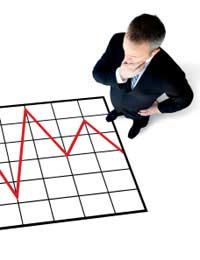 A bad credit rating can follow a person for years and have a detrimental affect on present and future finances. Improving a credit rating can be a lengthy process but there are methods that can quickly boost your credit rating.
Obtain Your Credit Report
Everyone has the right to see their own credit report and it is essential that people know what is contained in their credit report. There are numerous cases of incorrect details being submitted to credit reports or old information that is no longer relevant. Borrowers will usually be turned down for credit if their report is unfavourable. Check the report and place a note if there are any discrepancies that could have a detrimental affect on borrowing.
Take a High Interest Credit Card
Taking out a high interest credit card or store card would not usually be recommended due to the high interest rates. But these cards can help build a credit rating if used correctly. They should be used in stores where goods would normally be purchased and then the balance should be cleared every month without incurring any interest. Only take this option if you are certain you can clear the balance each month.
Rebuild with a Mobile Phone Contract
Taking out a mobile phone on a contract can help to rebuild a credit rating. In most cases those with a bad credit record will need to pay a deposit before they will actually be offered a contract. Paying the initial deposit can be worthwhile to build up a credit rating. Again this will only work if you can stick rigidly to repaying the account.
Don't Make Numerous Credit Applications
Every time you apply for credit you leave a credit footprint on your credit report. Too many of these footprints will alert lenders that you are someone who is being turned down repeatedly. If you have been turned down for one loan and you are aware that you have a bad credit record then do not keep applying for loans or credit cards.
Take Out a Pre Paid Credit Card
Pre paid credit cards can be used as normal credit cards except money is pre loaded by the customer to be used.There are pre paid credit cards that have credit rebuilding applications. These services will usually come as an extra and should be free to use. This is an excellent and easy way to rebuild a credit rating.
Make Sure Personal Details are Current
There are certain factors contained on a credit report that can add or subtract points from a credit score. Make sure that all details such as addresses and electoral role details are current. Credit reports are updated on a regular basis, sometimes monthly. So getting on the electoral role can make an immediate boost to a credit report.
Open a Joint Account
Opening a joint account with a partner who has a good credit record can have a positive impact on your own credit rating. You may also be able to obtain a credit card as a secondary holder. Again, make sure to keep payments up to date as it will not just be the lender you make unhappy. Your partner will be responsible for any debts that are not paid on the secondary card.
Take Out a Credit Card
Having no credit record at all is often as bad as having a poor credit rating. Lenders need to know that applicants can be responsible with their borrowing. They can only assess this through a credit record. If you have no credit then taking out a low interest credit card will be the way to build a favourable credit record.
Never Miss Payments
There are a number of ways that credit scores can be lowered. It may be as simple as missing a utility bill such as phone bill or an electricity payment. Always try to keep payments up to date. If you are going to be late or miss a payment then make sure to inform the company of this to avoid any black marks.
Never Close Unpaid Accounts
If you have missed a payment on an account, any account, then never close that account within three years. This missed payment can be recorded on your credit report for up to six years even if you have subsequently paid the missed payment. One missed payment can have a very detrimental affect on your future borrowing and can even lead to refused credit applications.
You might also like...