Do Credit Card Comparison Websites Work?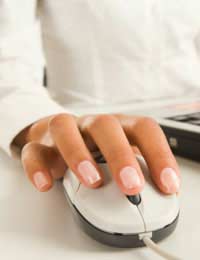 Credit card comparison web sites are an excellent resource that provide an overview of the credit cards and deals available. But comparison sites do not provide the entire picture and should only be used as a guide when making a credit card choice.
Finance Products and Comparison Calculators
Comparison web sites have become abundant on the internet and there is a wealth of choice for consumers looking to find good deals. Comparison websites are not just for credit cards but can also compare bank accounts, loans, insurance and mortgage deals. The basic principle behind comparison websites is to compare the same type of product from a number of different providers. Customers can place in requirements that will be suitable for them and the best deal should be the result. But comparison websites do have a few glitches that mean consumers should not rely solely on the websites for their ultimate decision.
Why Use a Credit Card Comparison Website?
There are a huge number of credit cards on the market both online and through high street lenders. Using a credit card comparison website can bring up cards that consumers may not be aware of. If the comparison website is updated regularly then there can be details on special offers and introductory interest rates. Consumers who have less than perfect credit scores can compare credit cards designed with that factor in mind. Those who are deciding their credit card options can cut down on research time when using the data supplied through a comparison site.
The Downside of Credit Card Comparison Websites
One of the major downsides when using a credit card comparison website is the updating factor. New credit cards offers are introduced onto the market regularly and if the website is not updated regularly consumers can miss out. Lenders often also introduce completely new types of credit card and sites that aren't updated regularly could mean less choice for the consumer. There are of course a number of different credit card comparison sites to choice from. Consumers will find it beneficial to check more than one website to obtain a wider range of credit card information.
Credit Card Comparison Sites can be Biased
Some comparison sites do promote certain financial products for companies and credit card comparisons websites are no different. If a website is only promoting a few specific company's financial products this will again mean less consumer choice. Less credit card options to compare means less choice for the consumer. The best credit card decision will be available to consumers who are fully informed on the full range of credit cards and offers available.
Making an Informed Credit Card Choice
Credit card comparison websites should be used as a guide only and not as the 'be all and end all' when it comes to choosing a credit card. Making an informed credit card choice and assessing the likelihood of low to normal interest rates being given should be considered. These considerations can be assessed by keeping the following points in mind:
Obtain a copy of your personal credit reference to assess your credit worthiness
Assess the lowest interest rates available on the market
Research the credit card choices available through high street lenders and online only lenders
Take into account present debt levels and salary as a guide to whether or not a lender will view you as a risk
Remember that every credit application, and refusal, will leave a footprint on a credit reference
Lenders will view recent multiple credit applications as a sign that the borrower has been turned down by other lenders
Don't continually apply for credit from other lenders if refused; choose one and if refused find out why before applying to any other lenders
Credit card comparison websites are simply an additional useful tool to help guide consumers through the wealth of credit cards available. Remember that the advertised interest rates will usually be the lowest rates available from the lenders. This does not mean that every customer will be offered the lowest interest rates and lenders will assess borrowers individually. Credit card comparison sites should be used as the first point for those seriously looking for the best deal. But consumers should not completely rely on comparison sites and should shop around both online and in the high street.
You might also like...