Credit Ratings and Their Effect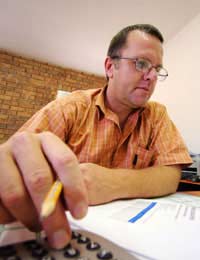 A lot of people do not know what a credit report is, or even how this affects them. A credit report is a back record of all your credit activities in the past. It will list any credit that you have ever taken out, whether this be on credit cards, or a mortgage, or overdraft. It will show how much you are in debt, if you have made any missed payments and how many loans or credit cards you have.
Unless you make a conscious effort to find out what your credit rate is then you could go through life oblivious to the fact that you have one. Consumer reporting agencies are in charge of collecting data on your credit history, which in most cases they will charge you to see.It is important that you keep your credit report in the back of your mind every time you apply for a loan or take out more credit, as this will effect what is known as your credit rate.
What is a Credit Rating?
Your credit rating is the outcome of your credit record, so if you have a good history of paying back all your loans then you will have a good credit rating. If however you have go a bad credit report then your credit rating will also be negative. Every time you apply for any type of loan or credit card, the firm will check your credit rating to see whether it is good or bad. If it comes back bad then that may make them think twice about whether they want to lend you the money. Other people that can access your credit rating includes employees, who may want to check that you are a reliable person.
What is in Your Credit Report?
Your credit report will contain the obvious information about yourself such as name, address, date of birth etc.It will also list any accounts you have with a loan provider, credit card company, bank or building society. It will say how much you owe, what your credit limit is and what you have been like paying the loans back over the past two years.It will also contain any county court judgements that you have had made against you.Perhaps one of the most important things that the report contains is a list of any firm that has requested a copy of your credit record in the past year. So, if you have shopped around and applied to ten other credit card firms for a credit card then each of them will show up on your credit report which may ring alarm bells for the firm currently carrying out the check.
It is important that you try to keep your credit record as clean as possible, don't let firms carry out unnecessary credit checks on your history unless you are seriously considering getting a loan with them. You must also make sure that you try and pay every bill you have on time. This may not seem important when your in your early twenties and not worrying about buying a home one day, but if you want to be able to borrow more money in the future, it is important to manage properly the money you have now.
You might also like...