Get Cash Back from Credit Cards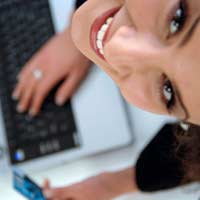 Cashback credit cards are cards that actually pay back a small percentage of any customer's spend to the customer. It is only a small percentage, but when totaled over a year, it can be significant.
Credit card companies can afford to do this because they charge retailers when you pay for purchases with plastic. As a consequence of this retailers charge their customers slightly more for products and services. Cashback cards allow customers to claim back some of this charge which means you get a small reduction in the price you pay in the shops!
Only very few cards pay 1% cashback or more. Any card that is offering to pay customers more than is certainly worth considering applying for, although customers should check for exactly how long this level of cashback will last for. High levels of cashback can be used by credit card companies as an incentive to attract new customers to sign up, but something that won't last forever.
What are the Best Cashback Cards?
The best cashback card available right now is the
Amex Platinum pays 5% for 3 months, then up to 1.5% thereafter. It's worth noting though that Amex cards are less well accepted than Visa or Mastercard and consequently you won't be able to use it everywhere (especially small restaurants or independent retailers). Canny cashback savers should consider applying for a backup Visa card, if do decide to go for an AmEx.

The Abbey Visa Cashback Card offers customers 5% cashback but only on supermarket shopping purchases. This means all purchases, apart from petrol, at Sainsbury's, Tesco, Asda, Morrisons, Waitrose, Somerfield and Co-op stores should qualify; but as Marks & Spencer isn't classed as a supermarket, it doesn't.

If you earn under £20,000 then the best cards for you are Capital One's Bonus Cashback card and the Egg Money card (not the standard Egg card). They both pay a straight forward 1% cashback on everything you buy, though with Egg the pay-out is capped at £200 annually. This means you'd have to spend over £20,000 before this would become an issue, something that you probably shouldn't do if considering you earn less than that!
Points of Note
On virtually all cards, the cashback only applies to spending on the card. Withdrawing cash or shifting debts doesn't accrue cashback. Worse still both actions have some nasty consequences. Withdraw cash and you'll often be charged a fee, plus even if you pay the card off in full you'll usually be charged heavy interest. You should never use these cards to withdraw cash.

Furthermore, never balance transfer on a cashback card. It's no coincidence that many cashback cards have top balance transfer offers. These cards want to tempt you to both spend on the card and shift debts to them. This is because your monthly repayments are automatically allocated to repay cheap balance transfer debts first, leaving the much higher interest from spending debts expensively trapped until all the cheap debt's repaid.

You might also like...