High Charges When Using Credit Cards Abroad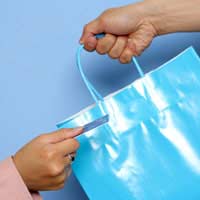 Using your credit card abroad means you could come home to find massive charges added on to your holiday spending. Choosing the right credit card is the alternative to throwing money away on high charges when using credit cards abroad.
Credit Cards and Charges Abroad
Going abroad on holiday is all about relaxation and spending some hard earned cash. For many people the most convenient and safe way to pay for restaurant meals, goods, and activities abroad is to use a credit or debit card. But paying with plastic abroad usually means customers are paying over the odds for these expenses.
Customers will not just be hit with unseen interest charges via their credit cards but may also be paying added charges to the foreign merchant. This can mean paying double the amount of charges when paying with plastic abroad.
Foreign Exchange Loading
Customers paying with a credit card for services abroad such as a night out in a restaurant will be hit with a foreign-exchange (forex) loading charge. This interest charge will be added to every credit card transaction. The average forex charge is around 2.75% but some credit companies can charge as much as 3%. This means that if a customer spends £100 in a restaurant and pays with a credit card the actual amount paid at 3% will be £103. This amount can soon mount up depending on how many times a customer pays using a credit card.
Using a Debit Card Abroad Will Still Incur Charges
Customers who think that charges won't apply if using a debit card abroad should think again. When using a debit card customers can be hit with both a foreign-exchange loading charge and then another bank transaction fee on top of this. The bank puts this extra charge down to the cost of processing the debit purchase. Every debit transaction could mean an extra £0.50 on top of the original forex charge. Lucrative for banks and credit card companies but not so good for the customers.
Making Cash Withdrawals Abroad
Instead of paying these credit card transaction charges why not just pop to the cash machine and take a cash advance instead. Taking a credit card cash advance abroad means that the customer will be hit with a cash advance transaction fee. The customer can also then be hit with a fee for using the cash machine abroad. That could work out more expensive than paying by credit card in the restaurant, especially if the customer makes multiple cash withdrawals during a holiday.
The Dynamic Currency Conversion Fee
Another way that merchants abroad can incur additional charges is to use the dynamic currency conversion (DCC). A merchant who offers the customer a choice of whether to pay in sterling rather than euros can simply be hiking up the charges. By using the DCC the merchant can charge at the most profitable conversion rate rather than that used by the credit card company. This is an entirely legal way of obtaining extra fees and it costs British holiday makers millions each year. It is usually better to pay in the local currency and then let the credit company convert the amount.
How To Keep Charges Abroad to a Minimum
Keeping credit card charges to a minimum when abroad means shopping around and looking for the best deals. There are credit cards on the market that do not charge the foreign-exchange loading fee. Choosing this type of card will mean customers pay exactly the amount charged abroad for services. Go for certain debit cards and customers can avoid charges for cash advances, forex charges, and transaction charges. These credit and debit cards are available from certain high street banks, and undertaking some simple research can save holiday makers a lot of money.
It makes sense to spend a little time researching the best deals when it comes to paying with plastic abroad. Buying large amounts of currency before going abroad would be ideal but is not the safest option. Pre-paid cards are another option to credit cards but some do also incur charges. It may not always be possible to avoid credit card charges abroad but using the right card will mean you can at least limit the damage to your finances.
You might also like...