Pros and Cons of Credit Card Comparison Sites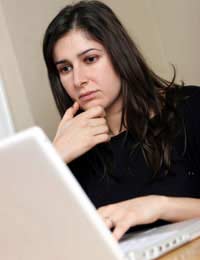 Credit card comparison sites are a popular tool used to find the best credit card deals. But while many consumers use credit card comparison sites, a large number are still doubtful of the end result.
How Do Credit Card Comparison Sites Work?
Credit card comparison sites are designed to find the best deal within set parameters. A person with a poor credit record can compare a number of credit cards specifically aimed at this target audience. Consumers can compare credit cards by reward points or by loyalty schemes. Credit cards are not the only product that can be compared using the sites. Financial products such as insurance companies, mortgages and bank accounts can all be compared using these sites.
Do Credit Card Comparison Sites Actually Work?
The answer to that question is yes and no. The credit card comparison sites work within their own limits. Consumers using the sites shouldn't be under the impression that every credit card on the market is being compared. The comparison sites will be able to find good deals but this doesn't mean they will definitely be the best deals on the market. This is why consumers should do some research outside of the comparison sites.
Why Don't Consumers Trust Comparison Sites?
A recent survey compiled by the consumer experts Which? stated that only 50% of consumers actually trust comparison sites. Press reports of comparison sites being paid to highlight financial products also didn't help to build consumer trust. One of the major problems is that many people have found better deals using their own research. A quarter of the people in the Which? survey claimed they had found better deals that weren't mentioned on the comparison sites.
Any Other Problems with Comparison Sites?
Another problem with comparison sites is that consumers need to fill in details for the calculator to work. These details can include home addresses, telephone numbers and email addresses. These details are used to find the best deals in the customer's local area. Many consumers have complained that once these details are in the system they have been plagued with phone calls and emails from financial companies. There are comparison sites that will not ask for such details, but this will limit the scope of the search.
There Must Be Some Good Points to Comparison Sites?
Comparison sites are a great way to find deals and companies that are not widely advertised. This can take the form of small independent companies who do not spend a great deal on advertising. There are many online only credit card companies that use comparison sites as a way to advertise their products. A quick search on a credit card comparison site will usually bring up around 50 different companies. Comparison sites are quick and easy to use, and give a good overview of the deals available.
What Else Do Credit Card Comparison Sites Offer?
Comparison sites advertise themselves as the best way to find the best deal for consumers. To strengthen this claim, many sites actually provide reviews of the credit cards written by an independent party. For instance a major comparison site is Moneysupermarket, they have included reviews of credit cards by the consumer group Which? The reviews are easy and straightforward to read, and will highlight the pros and the cons of each credit card.
Should I Use More Than One Credit Card Comparison Site?
There are a number of credit card comparison sites on the internet. Using more than one means you are comparing comparison sites. This may bring up a wider choice of good deals but it will be a time consuming process. Don't forget that if all the comparisons sites ask for details then the customer may be inundated with inquiries from companies. Two comparisons sites should be enough to give the required information.
What Is The Best Way to Use Comparison Sites?
Comparison sites should be used as a starting point to gain an overview of the credit card market. Other research can include checking deals from supermarkets and high street financial products providers. Customers should always remember to check with their own financial providers who may be able to offer better deals. Don't forget word of mouth advertising; asking friends and family can often be the best way to find excellent deals.
You might also like...