New Credit Card Laws in the UK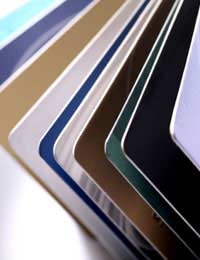 The new credit card laws in the UK are designed to tighten up responsible lending and borrowing. These new regulations will be good news for the millions of credit card holders in the UK.
Why the Need for New Credit Card Regulations?
UK consumers now owe £230 billion over a range of credit cards, store cards, loans and other credit options. The new proposed credit regulations are aimed at a fairer deal for credit consumers. The new regulations are also designed to stop consumers becoming swamped in debt by business tactics used by the lenders. Hopefully, this will make choosing a credit card an easier process, and making the terms and conditions clearer and fairer for the customer.
What Are Some of the Proposed Regulations?
Proposed regulations include the elimination of hard to understand advice from the credit companies. Stopping credit companies from increasing credit limits without permission and increasing interest rates without explanation are also under review. Another proposal is that credit companies use customer payments to pay the highest interest debt first on their accounts, such as cash advances.
Who Is Behind The New Credit Regulations?
The Department for Business, Innovation and Skills (BIS) are the group reviewing these new proposals. The BIS is a government created group designed to create better business practices in the UK. The consultation process on the new credit card regulations has now been completed and their findings will be published in the spring 2010.
Weren't New Credit Rules Introduced Recently?
New credit regulations were introduced in the UK in 2009. At the moment The European Union and the Office of Fair Trading are also seriously reviewing the credit situation. The new rules for credit companies introduced in 2009 also strengthened consumer rights on lending and borrowing practices.
What Were Included in the 2009 Credit Rules?
Much of the new 2009 regulations concerned credit companies raising interest rates without valid explanations. Credit companies can no longer raise interest rates within the first year. After the first year they can then only raise interest rates once every six months. Credit customers can also close down their accounts and repay the balance at their current rate over a reasonable time period.
Why Are The Credit Companies Coming Under Scrutiny?
Due to the recession more people than ever before are turning to credit as a way to make ends meet. There are a number of credit companies that are taking advantage of this situation. One major problem concerns credit companies hiking up interest rates and claiming they are only targeting high risk customers. Unfortunately, these interest increases have also been applied to many reliable customers as well.
Will The Regulations Benefit Consumers Already in Debt?
One of the new rules is definitely aimed at helping people who have serious debt management problems. Credit companies have been told they should not increase the interest rates on consumers who are already in serious debt. The new proposals also want to raise the minimum payment limits. This means customers will pay off their debt quicker and stop repaying massive amounts in interest payments over longer periods.
What Is the Credit Labelling Proposal?
One of the new proposals termed 'credit labelling' is designed to make choosing a credit card easier. The numbers of credit cards available and what they actually do can be bewildering for customers. Credit labelling is a way to highlight the good and bad points of each credit card. This should mean that credit consumers instantly know exactly what they are getting instead of having to read all of the confusing terms and conditions.
Will The New Regulations Mean an End to High Interest Lending?
It's doubtful that high interest lenders will ever disappear. The new regulations are designed to make people more aware of how their credit cards work and to stop credit companies using certain tactics. Although they charge extortionate rates the high interest lenders are within their rights to trade. The government allows the high interest lenders to exist and that does not look set to change anytime in the near future.
Where Can I Obtain Information About the Proposed Regulations?
Information on credit regulations can be found at the Department for Business, Innovation and Skills website. Credit consumer rights can also be obtained from the Citizens Advice Bureau, The Office of Fair Trading and from the Consumer Direct website.
You might also like...
A car warranty company advised me this morning that they had taken £500+ from my card in order to keep my warranty valid, even though I had had no reminders from them, and had sold the car in question anyway. It was my belief that only the card-holder could authorise payment, and for a company to use the card details twelve months later, seems to me to be near to sharp practice. Is this legal?
Phil
- 24-Jan-13 @ 2:59 PM