Choosing Your First Credit Card: Frequent Questions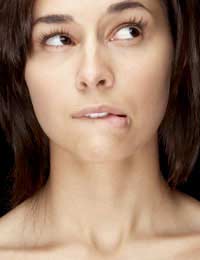 With the amount of credit cards on the market it's no surprise that choosing your first credit card can be a bewildering task. Never jump in at the first card that looks like a good deal and always look out for the applicable charges in the small print.
What is the Most Important Credit Card Factor?
The Annual Percentage Rate (APR) should be one, if not the most important factor when choosing your first credit card. The APR you will receive however may be dependant on a few factors. A higher APR will be given to those with bad credit records or those with no credit record at all. An average first time APR can be anywhere between 15% and 20%. Those with bad credit records can be hit with an APR of around 30%.
Will I Receive an Interest Free Period?
Nearly all credit cards come with an interest free period where no interest is charged on purchased goods. The interest free period is usually around a month, although it can be longer if an extended interest free period is given as an incentive to apply for the card. If you don't think you will be able to clear the balance within a month then try to obtain the lowest possible APR you can when applying for a credit card.
Should I Apply for a Card With a Cashback Scheme?
Cashback schemes can be cost effective, especially if the company offers a good cashback percentage rate. Cashback means you will receive an annual amount of money back on a percentage of the amount you have spent using the credit card. This will only work if you can stick to the cashback rules, such as clearing the balance every month. If you can stick to the rules and frequently use a credit card for purchases then a good saving can be made.
What Does Minimum Payment Mean?
This is the absolute minimum that you will pay towards your credit balance every month. The minimum payment rate will usually be around 2% to 5% of the balance. Customers should always try to pay more than the minimum payment every month. Paying only the minimum amount required is a sure way to extend the period needed to clear a balance. Always pay more and keep the amount of interest to a minimum.
What are Credit Card Charges?
Reading the credit contract small print will ensure that you are aware of all the terms and conditions including charges. These charges will usually be applied if payments are missed or late. Different companies do have different missed payment charges so compare credit companies and choose one with a low charge rate. Remember, these charges will be added to the balance and interest will be charged on the account balance total.
Why do Some Cards Come With Annual Fees?
Some credit cards do actually charge a fee to use their services. These annual fees will usually be applied to customers who have larger account limits based on how much they earn. These are usually premium credit cards and a lot of the time they will not be available to first time credit customers. Check the small print to make sure you are aware of any annual credit card fees.
Should I be Tempted by Loyalty Cards?
Loyalty cards can be a good idea if you do frequently shop using a credit card. Using loyalty credit cards in certain stores can earn double or even triple the points when compared to using a store loyalty card. These points can then be redeemed on a variety of goods. This will only make sense if you can clear your balance every month. If you don't then you will be paying more for the goods that you have originally purchased due to the interest rates.
How can I Find the Best First Credit Card?
Researching your options is the only way to find the credit card that is right for you. There are online credit card comparison websites that can be searched using specific criteria such as annual percentage rates and low credit scores. Always be sure to do your own research and check the rates of high street banks and building societies. Some comparison websites will not list all of the available lenders.
You might also like...