The Highest Ever Credit Card Bills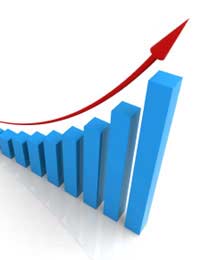 It has been quite a year. The financial crisis, economic and ensuing recession has meant that consumers now need to cut back on borrowing and start saving, repaying the money they withdrew in the good time years. For many people however, with Christmas around the corner and rising costs of living and everyday goods, saving money is not possible – at least, not quite yet – which means debt is continuing to rise.
According to data published by the Association of Payment Clearing Services (Apacs), bills from credit cards in England are at their highest rate ever, in the second half of 2008. The amount outstanding on credit cards has climbed from £31.5 billion in the second half of 2007, to £55.7 billion, according to the Bank of England, bringing total unsecured consumer credit (that's card debt and loans) to a record high of £238 billion in September this year.
This has been compiled by the rapidly increasing rate charged by credit card providers, which climbed from 17.54 per cent in August to 17.7 per cent in September this year.
Bank account overdraft rates are not much better; the average authorised overdraft rate is now 13.06%, up from 11.71% early this year.
All this means that worried consumers with mounting bills will see their monthly interest charges on any borrowed money increase too. It's a bad time to be a borrower, but unfortunately, that's what most of us have become.
Using Cards for Bills and Mortgages
It seems that as household budgets are squeezed, people are starting to use their credit cards to pay for everyday items such as shopping, electricity bills and petrol. This is bad practice, and not prudent, but many people have been forced to do this because they simply don't have the access to money that they used to. Economist call this the "Waterfall Effect", when consumers are forced to resort to short term lending to cover the costs of other loans or bills – just like a waterfall consumers must continue to dip into further and further pools of funds to pay off other debts.
Paying for Christmas with Debt
In the run up to Christmas it seems as though many people will need to use credit cards to pay for Christmas, compiling more debt and interest charges on already high amounts. Worryingly, reports have also suggested that 24 per cent of consumers are still paying off debts from last Christmas.
Debt Charities
Debt charities are experiencing record numbers of calls from people worried about their debts this year, and are preparing for excess calls in January, when Christmas credit card bills start to arrive and the New Year blues set in.
We Need to Make Repayments
Consumers must start saving, but times will be tough. This is the time to start considering your options, thinking about cashing in cars, or non-essential luxury goods and resorting to public transport or, dare I mention, the bicycle! This Christmas, it may not be easy to face up to our financials, and forget ideas of plasma screens, but to stay head above water next year, it is essential we do so.
You might also like...