Cost Effective Credit Cards: Facts and Myths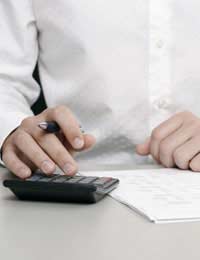 The words cost effective and credit cards do not usually seem like a realistic combination. But if you choose the right credit cards you can limit the amount of debt you rack up.
Cashback Credit Cards Can Make Money
It is a fact that cashback credit cards can actually make money for the borrower. This type of loyalty scheme will provide a percentage of money back to the customer depending on how much they spend. There are rules to this scheme and it will only work if borrowers pay off the balance every month. If the balance is paid off each month there will be no interest to pay and borrowers will receive a cashback amount, usually provided annually.
Cashback Credit Cards Are the Most Cost Effective
This is a myth as cashback credit cards usually come with higher interest rates than other cards. If borrowers manage to stick to all of the stipulations then cashback schemes can work out a great deal and can be a very cost effective credit card. Make sure to compare the cashback interest rates when considering these credit cards. Look at both the Annual Percentage Rate (APR) and also the percentage that is given back in cash each year.
Zero Percent Interest Cards Won't Charge a Penny
This can be both a fact and a myth and it all depends on how borrowers use the card. Usually, zero percent interest will only apply for a limited amount of time when a customer transfers a balance from one card to another. After this time limit is up, interest will be applied. So paying off a balance before the time limit expires means customers will not be charged interest, any longer and they will. These cards will however usually come with a transfer percentage on how much is actually transferred over.
Credit Cards With Loyalty Schemes Are Better Value
Shoppers can obtain extra loyalty points through credit card loyalty schemes when compared with a store's own loyalty card. In some cases the amount of points that can be gained with loyalty credit cards can be double the amount when simply paying with cash and using a store's own loyalty card. Of course this will only work if the shopper actually pays their credit card bills on time and does not accumulate interest. Larger interest payments will simply increase the amount that has been paid for purchases, negating the value of the points.
Your Own Bank Will Always Provide a Lower Interest Rate
Many finance customers simply assume that because they have held an account with a bank for years they will be able to obtain the lowest APR. This is myth and the credit card sector is a hugely competitive market. Comparing different credit card companies will be the way to obtain the lowest interest rates. New customers with good credit records can find credit cards with very low interest rates.
A High Interest Card is a Cost Effective Way to Repair a Credit Record
If a borrower has a bad credit record then a high interest card can be a way to improve their credit score. However, this will only work out as a cost effective method if the borrower clears the balance every month, eliminating the high interest. Borrowers who take high interest cards sometimes have a habit of missing payments. This will only add to debts and do nothing for a credit record. Only take a high interest card to repair a credit record if the balance can be cleared each month.
Pre Paid Credit Cards Will Not Cost a Penny
This is a myth as pre paid credit cards do come with fees. While pre paid credit cards are cost effective in as much as customers cannot sink into debt with them they do still cost money. There can be joining fees, money loading fees, cash withdrawal fees, purchase fees and monthly membership fees. Always compare pre paid credit cards to find the lowest fees between cards and the services they provide.
Switching Credit Cards Will Mess Up My Credit Record
This is a myth; transferring a balance from a high interest credit card to a low or zero interest card shows you are a shrewd borrower. Many people stick with the same credit card for years even though they can obtain a lower interest rate elsewhere. For some, it is too much trouble, others are not even aware of actual interest rates and the benefits of switching. Transferring a balance means closing one credit card account and moving it to another. This should make no difference to a borrower's credit record.
You might also like...