French Credit Cards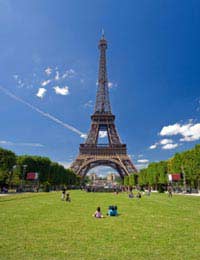 French v.s English Credit Cards
Credit cards are much less common in France than in the UK where they are used regularly. In France, cheques are still used often, especially in out of town areas, although things are slowly modernising.
French consumer finance is completely different to that of the English. For example, the French have a deepset culture and history of saving and only buy things when they have earned enough money to do so.
French people are far less concerned with flashy cars or electronic goods (such as widescreen TVs) than the English, and when it comes to houses most French rent, whereas in England most people buy, even if in doing so they must take out a huge mortgage that they can ill afford.
Statistically, the French save far more as a percentage of earnings than most other European countries. In France the average household will save around 16% of annual income, compared to a level of around 4% for every household in the UK!
French Credit Cards
French credit cards are very different to English cards. For a start, you can only buy something with a credit card, if you have enough money to cover the transaction in your bank account.
If you do not have sufficient credit, your credit card will be declined. This is totally at odds with the English system, which allows consumers to spend huge amounts of money that doesn't belong to them on credit, and then be forced to pay huge amounts of interest on this "borrowed" money. It's no wonder England is feeling the pinch of the Credit Crunch far more than France right now - money was dispersed far too easily to English people by those reedy banks!
Carte Bleue
French debit cards are called "Carte Bleue". Unlike England, banks usually charge customers about €30 for a card, and far fewer people use them in France than in England. As in the UK, anything you pay for or any cash you withdraw from a cash (ATM) machine with your Carte Bleue is debited straight away, from your account.
There are many different types of Carte Bleue each of which permit different levels of cash withdrawal and spending. Banks usually advise customers which is the best for them to have, in terms of their income.
All Carte Bleue come issued with PINS. In France, you can NEVER change your PIN number, it's with you for life!
Using English Credit Cards in France
Your English MasterCard or Visa will be accepted in most shops and restaurants in France, although there may be a minimum spend of €15. Always check before purchase. Travellers are frequently asked to present further identification (identity card or passport) when using a credit card in France - this is how their system works!
Using English Credit Cards in French Cash Machines
Not all French card reading devices (found inside ATM machines, for example) are designed to read the magnetic strip found on English cards. The reason for this is that French cards use a micro-chip, not a magnetic strip. Beware of getting your card eaten - it is true, the French will eat anything!
You might also like...