The Latest Credit Card Fraud Methods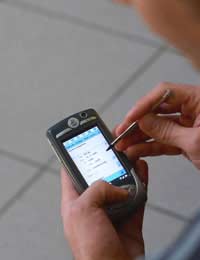 No matter how many warnings are published by financial institutions to customers there seems to be no decrease in credit card fraud. There are multiple methods used by the fraudsters and every month the latest credit card fraud methods cost the financial sector millions.
The High Price of Credit Card Fraud
Credit card fraud is responsible for around £600 million worth of theft each year. These figures have been consistently rising as fraudsters come out with new ways to gain access to customer's accounts. This is not simply a case of stolen credit cards being used. This is a case of a number of sophisticated methods being used to defraud both the credit card issuer and the customer. Banks can publish multiple warnings and implement security measures into the credit cards but the fraudsters seem to be winning the war.
The Most Popular Credit Card Fraud Methods
A recent report by the UK payments association (APACS) details the rise in credit card fraud year after year. It also gives details of the most popular credit card fraud methods, which are:
Credit card not present method include telephone, internet and mail order fraud
Skimmed and cloned counterfeit credit cards
Lost or stolen credit cards
Credit card identity theft
Credit cards that have not reached the intended recipient by mail
Most Popular Credit Card Fraud Method
With the advent of Chip and PIN, actual fraud through stolen credit cards has decreased in the UK. Chip and PIN technology does make it more difficult for fraudsters to use stolen credit cards through retailers. However, one of the most popular credit card fraud methods is the copying of the credit card stripe information. Once this has been achieved the thieves are able to use these credit cards abroad in countries that do not yet use Chip and PIN technology. This type of fraud has seen a 190 percent increase with a total £121 million loss over the last three years.
The Latest Credit Card Fraud by Phone Methods
Banks do try their best to warn customers of the latest credit card fraud methods, after all it is in the bank's interests to stop this type of fraud. One of the most popular fraud methods at the moment is the phone bank fraud method. This scam involves customers being duped by fraudsters pretending to be representatives of the customer's bank. The customer is asked for certain information that can then be used to access accounts. Customers who have been duped have lost significant amounts.
Credit Card Fraud and the Internet
Identity theft and credit card fraud has risen along with the rise in consumers enjoying the benefits of shopping and paying for goods online. Customers who use public areas such as coffee shops with free Wi fi are at risk. Not only can fraudsters oversee as the customer inputs data but there is also the case of Wi fi not being completely secure and vulnerable to hackers. If you think it couldn't happen to you then consider the fact that online banking fraud alone has risen by 185% in the last year. Yes there are even people who will check bank accounts online in public, with airport Wi fi areas being one of the most popular places.
The Latest Internet Advertising Danger
Recent reports show that people are putting themselves as well as their finances in danger when buying goods such as cars through internet adverts. One man was recently robbed of £5000 and his credit cards when he turned up to buy a car that he had seen advertised online. He was not only robbed but also seriously assaulted during the meeting. The advertisement was placed on a well known and very popular internet advertising site.
Credit Card Fraud and Computer Keystrokes
Many people are not aware that when they download from certain sites they can be downloading keystroke software. This can happen by simply visiting a compromised website or when spyware attacks a computer. Once the software has been implemented into the computer the fraudster is then able to record keystrokes and gain vital personal, banking, and credit card information. There are a number of ways the software can be installed on a personal computer; opening an unknown email attachment may be all that is required.
Although banks do give more than enough warnings it is also the responsibility of the customer to protect their credit card details. When it comes to computer security it is vital that the latest anti-virus and anti-spyware are used for protection. If not, fraudsters can easily make off with credit card details leaving a large dent in your finances.
You might also like...