What Card Companies Do For Victims of Card Fraud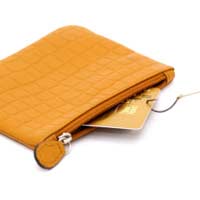 The first thing a credit card company should do when you report your credit card details as stolen is to get you to cut up the credit card and they will send you a new one.They will then try to work out where you were when you had your details cloned, or your card was stolen.If your card has been stolen they may want to check that you have reported the crime to the police, as this will prove that any money spent on the card was not you.
The next thing they will do is ask you if you know where your card was cloned because this could show a pattern if other people's cards details have been stolen in the same area. The credit card firm will then go through your credit card bill and ask you to name the last transaction you carried out, at what time this was and for how much for. This will give them a clear indication of when the fraudulent activity on your card started.
You will be sent a number of forms to fill out from the credit card firm, don't worry, these may look intimidating when you first see them and like the credit card firm is trying to prove you spent the money on the card, but this won't be the case. If the credit card firm called you initially to warn you of fraudulent activity then you should be ok, as the firm already suspects somebody has stolen your details.
When Credit Card Firms Don't Protect You
The credit card firm needs to make sure that the fraudulent activity happened through no fault of your own. If you've been flashing your credit card details about in the street, or left your card in a public place for anyone to look at then they may decide to charge you for the fraud that has occurred on your card. If the firm discovers that is was somebody you know or someone you are in a relationship with, this may also effect of they decide to charge you or not.
Once the firm has gathered all the information they can from you then they will give you a timescale and let you know when they have reached their verdict as to whether they will cover the cost of any fraudulent activity. In this time they may also need to speak to you again if anything needs clarifying.
One of the positive things to come out of the raising levels of credit card fraud is that firms are used to dealing with claims of fraud and they are equipped to deal with it as quickly as possible. If the case if a genuine fraud the credit card firms will have no problem in taking the cost of the fraud, as it is in their interest to keep your custom and keep you as happy as possible.
If you are a victim of credit card fraud it can be an unpleasant experience and the credit card firm will try to reassure you as much as they can, they will be able to help you and answer any questions they have, as long as you provide them with all the information they need you shouldn't have any problems.
You might also like...