Why do People Commit Credit Card Fraud?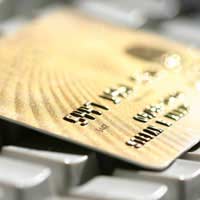 The biggest reason why so many fraudsters commit credit card fraud is because its quick, simple and can go almost unnoticed.
The amount of effort that a criminal has to put in when they are cloning somebody's card is minimal, compared to say stealing from somebody's house. With the amount of credit cards available today and with nearly everyone owning a credit card, it is like a fraudsters playground out there.
One of the easiest ways that fraudsters can get their hands on your money is to clone your credit card when you hand it in at either a shop or a restaurant. A fraudster is able to quickly swipe your details and before you know it, a clone of your card has been made and could be half way around the world, which makes the idea very appealing to criminals.
The internet culture that the UK has adopted makes it easier to purchase items on the internet without having to sign for the goods, or prove your identity, in some cases all you need is the credit card details.
Card details can be swiped in a matter of seconds, but it can be several days, or even months before you realise that something is wrong. Once someone has got your card details they will be very clever and spend in a way that can go unnoticed for long periods of time, which means they can spend more without anyone knowing.
Fraudsters can take two approaches, they can either spend a large amount in one go on your credit card and know that they are likely to have the card cut off soon afterwards, or they can make lots of little spends that slowly add up.
Why Take the Risk?
For some the temptation to commit credit card theft proves too strong and they find they can make a profitable living out of it. There is no other reason people commit credit card fraud other than the need for money, some may claim that they get a rush from stealing, but in most cases, unfortunately the rewards can sometimes outweigh the risk of getting caught for some.
Another big consideration for fraudsters is if they will ever get caught. If you are working as a small group of credit card cloners, then it could be the case that you do not get caught for some time. Credit card fraud is so mainstream that unless thieves are working on a high scale operation then the police will not have time to track down each individual fraudster, especially if they are moving around a lot. Credit card fraudsters know that until credit card firms bump up their security devices within the cards, then they can have an easy ride. In one way, credit card firms have stabbed themselves in the back by making credit cards so accessible to the masses, they have also made them accessible to fraudsters.
Each fraudster will have their own reasons for committing fraud, and until the police along with the credit card firms are able to put in measures that tackle the problems, fraudsters will carry on to swipe people's details, your job is to try and make sure that you don't make it easy for them.
You might also like...