Credit Card Fees and Avoiding Them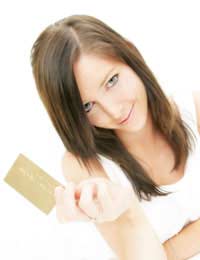 Credit card providers are very sneaky. They like the look of your money, and they want to get as much of it out of you as possible! Apart from the obvious interest that gets levied on your balance each month, credit card companies charge various other fees for all sorts of other things too! Make sure you know about them, so that your next statement isn't even larger than you expected...
Cash Machines
In the UK and America, credit card providers will charge you every time you use your card to withdraw cash. Charges vary depending on the exact machine you use and where you are in the country and some card companies will even charge you a percentage of the amount of cash you withdraw. Most of the time, fees are usually somewhere between £1 and £5, way too expensive just to get hold of your own money! The best thing to do, of course, is to not even think about withdrawing money with your plastic credit companion. If you need some notes, use your debit card and find a free machine.
Annual Fees
UK credit card companies are always looking for new ways to bleed their customers of their cash. Some card companies who offer free membership for their credit cervices may only be doing so for the first year of your contract. By the time year two rolls around, you may find you're paying a yearly subscription just for the pleasure of possessing a cheap piece of plastic! Make sure you check the small print before you sign up to any credit card supplier. Credit card companies must let you know if they plan to charge an annual fee, but high quality advertising and lots of free credit can easily woo new customers who really shouldn't be signing up to these kind of deals.
Foreign Use
Most credit cards in UK are accepted in Europe and most parts of the rest of the world. Every time you use your card abroad though, you will definitely be charged! Whether you are making a purchase, booking a hotel or hiring a car, if you do it abroad, then you'll find an expensive fee on your very next statement. Whip out the plastic abroad and some credit companies will charge you anything up to 10% of the price of your transaction. You should always opt for your debit card abroad where possible but there will be times when shops and services only take respected credit cards. This is why you need to track down a high quality credit card before you travel. For example, Nationwide's Visa credit card can be used almost anywhere in the world and you won't be charged a penny extra. Chose a poor quality credit card from well known companies like Barclaycard and Citicard and you can guarantee to get back from holiday with more than a nasty case of sunburn!
Late Payments
If you have a credit card, then you must avoid late payments at all costs. If you make a late payment your card issuer will charge you an instant fee of £12. You could also find yourself paying a higher rate of interest on the amount overdue, as some credit companies sneakily increase interest rates when you break the conditions of your contract. Try to set up a direct debit payment system to ensure you make at least the minimum payment owed each month and regularly check your account to make sure you're paying money in, and not just taking it out!
You might also like...