New Debt Industry Rules For Quicker Credit Card Clearing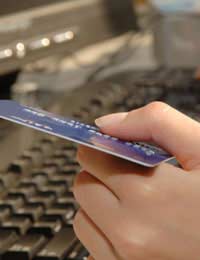 After making millions for creditors, it looks like credit card customers are finally getting a fairer deal. The new credit card rules look set to help customers pay off their most expensive debts first and clear debts quickly.
Clearing Expensive Credit Card Debts First
One of the major bonuses of the new credit rules for customers is the ability to make payments to expensive credit debts first. In the past, creditors would use payments to clear the low-cost debts on the credit cards first. So, for instance, customers making cash withdrawals on their credit cards would incur higher interest rates. But any repayments made by the customer would first go towards the smaller debts. This is no longer the case and under the new credit card rules, creditors must now use payments to start clearing these most expensive debts on the credit card first.
Paying Off High Interest On Balance Transfers
Another plus point for customers concerns balance transfer debts. Those who transferred credit card balances to low or zero interest credit cards often found there was a catch. If customers did spend money on the new credit card, they would incur high interest charges. But the lenders would use repayments to pay off the lower interest debts that had been transferred. This meant the new high interest debts would keep incurring interest until the low interest debts had been cleared. Again, this has changed and creditors must use repayments to clear high interest debts first.
Why The New Credit Card Rules Are Good News for Customers
There is an obvious reason why creditors left the high interest debts until last to be paid. Leaving expensive debts longer means the creditors earn more in interest, and it will take customers longer to clear off their balances. This common credit debt payment method is called adverse order of payments or negative payment hierarchy. The new government credit card rules should mean that customers can now pay off their debts quicker. This new rule should also save customers a huge amount of money in interest payments each year.
New Rules for Credit Card Minimum Monthly Payments
Minimum monthly payments are another way for creditors to keep customers paying longer to clear their debts. The lower the minimum monthly payment, the longer the customer will take to make a dent in their credit card balance. Under the new rules creditors will require minimum payments that cover at least the monthly balance interest and 1% of the owed debt amount. The new rules do not, however, prevent lenders from increasing minimum monthly payments. Some credit companies have increased their minimum repayments, which can be either good or bad news depending on the customer's financial circumstances.
Benefits And Disadvantages Of Increased Minimum Payments
Increased minimum monthly payments will mean customers are paying back their debts quicker. But if a credit company does increase minimum payments, it could mean some customers will struggle to make these payments. This could lead to customers defaulting on their credit agreement, resulting in penalties fees and even bad credit reports. There have been calls for creditors to only raise the monthly minimum payments for new customers. But many of the big name creditors have ignored this request and raised their minimum monthly payments for all customers.
New Credit Card Rules And Rejecting Credit Increases
In the past creditors could simply raise a customer's credit limit without notification. Under the government's new credit rules the customer can inform creditors not to raise their credit limits. The customer can request that creditors decrease their credit limits if desired, too. If a creditor raises the interest rate, they can also reject the new increase within 60 days of the increase notification. Customers can then close down the credit card account and still repay the credit card in installments at the unchanged interest rate.
All of the new credit rules look set to give customers a fairer deal and help repay their credit card debts quicker. The new rules could also save customers a lot of money in interest that would normally go into the creditor's profits. But the increased minimum monthly payments may prove to be a struggle for those with large account balances. Credit companies state that customers struggling to maintain their credit card debts should contact their customer service representatives. A solution may be available to those facing problems with meeting the new monthly minimum payments.
You might also like...