Clearing Credit Cards and Living Debt Free: A Case Study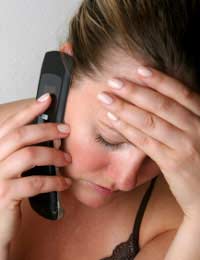 Living a debt free life can seem like an impossible dream, especially when multiple credit card statements arrive in the post each month. Clearing credit cards and living debt free can mean making sacrifices but the end result will be worth the effort as this case study shows.
Reaching Credit Card Limits
Moving back home to Lancashire after living in London for several years meant reorganising financial priorities for Stephanie Gallo. Years of spending on credit cards had left her with several thousand pounds worth of debt spread over four credit cards. "I always saw my credit cards as a necessity in London," said Stephanie, "I used them to pay for everything and when one 'maxed' out I would simply take on another card." Years of juggling credit cards had left Stephanie financially overstretched, and repaying her debts was going to be harder now that the high paying London salary was gone.
Prioritising Financial Responsibilities
Stephanie's debts were all contained within her credit cards and her top priority was to clear these, which looked like a job that could take years.
"I had a list of pro's and con's set out when it came to clearing these credit cards," she said. "On one hand my rent in Lancashire was drastically reduced compared to London but on the other hand I was only working part-time bringing in less money than in London."
Stephanie decided to take a positive step and contact the credit card companies to see if anything could be done to help.
Working Out Credit Card Payments
Stephanie came to an agreement and arranged a payment plan with three out of her four creditors. This involved the interest being frozen on two of her accounts and all three agreed to set payments that she could realistically afford every month.
"Two of my creditors wouldn't freeze the interest and one simply said I had a minimum payment option, which if kept to would have tied me into them for years." said Stephanie. The new rearranged payments meant she could comfortably afford the repayments but pay more if she wished to clear these credit cards rapidly.
Clearing High Interest Cards First
The two credit companies that wouldn't freeze the interest had become Stephanie's first priority when it came to payments. "One of these companies had the highest interest rate and I knew that if I simply paid the minimum I would be repaying a lot of money for a long time." Stephanie decided to stick to the arranged payments with the other creditors and pay as much as she could to the high interest card until it was cleared. "I also decided to take on an evening job with the wages going only to pay my credit card debts."
Making a Commitment to Clearing Credit Cards
"One of the first things I did was to actually cut up my credit cards," said Stephanie, "it may sound drastic but I saw this as the first step towards becoming debt free, it was like a new beginning." By taking on extra work in the evening Stephanie had cleared her high interest card within one year. By following her schedule and repaying extra to her remaining cards in the second year she became completely debt free within two years. "Two years seemed like a lifetime when I first started repaying but the time actually went quicker than I thought."
Seeing the Positive in Clearing Debt
Stephanie said that one of her biggest obstacles during this time was spending her evening job wages on something other than debt repayments. "I did slip once or twice but once I saw my debts decreasing every month I realised that this was something I could actually do. But it does take determination." By focusing on the positive elements of a debt free life Stephanie could see a brighter future. "At first it was a necessity to pay these debts but then it actually became something I wanted to do. I could see a time in the future when I could actually be debt free."
A Debt Free Life
"Now that I have no debts it seems slightly strange," says Stephanie, "I no longer have to deal with credit card companies at all and it's great not having to keep any money aside for debts." One of Stephanie's tips for those who are starting to clear their debts is to be disciplined at the start and it will get easier. "After a while it becomes second nature. You simply start to see the positive and it feels great seeing the reduction in the balances every month."
Stephanie claims when all her credit cards were cleared she had a 'debt free' party to celebrate. "Although others may not think so I saw this as a major achievement. My money is now my own and not adding to some credit card company's profits."
You might also like...