Does Interest Accrue on Credit Cards After Death?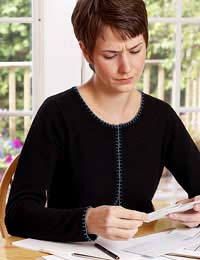 Q.
My mother passed away in December. We are still awaiting grant of probate. Does Interest still accrue on her credit card and personal debts (excluding mortgages)? What is the legal position?
(A.C, 6 July 2009)

A.
Interest on a deceased's credit cards can still mount up unless the credit companies are informed of the death. If your mother was the only person liable for the debts then a letter should be written to the credit companies informing them of the death. Most creditors will require proof of death such as a copy of the death certificate or a doctor's note. Some creditors will require the original death certificate but these can take the form of copies provided by the registrar's office. Although the certificates from the registrars are called copies they are official originals and creditors should accept these.
Liability of Debts After Death
If your mother was the only named holder of these debts then the creditors may simply write off the debts. But writing off a debt may only happen if the amount owed is very small. Cases will be reviewed by credit companies who will a make a decision whether or not to pursue the debt. Creditors may decide to wait until the estate has been dealt with and claim the debt owed from the remaining money.
Credit debts such as credit cards are not priority debts, which means that there will be a number of other debts that require payment before any credit card debts. Priority debts will include funeral expenses, mortgages and rent arrears.
Interest on Credit Debts After Death
Interest on credit cards and loans should only accrue up to the point of death. This is the reason why it is important to notify creditors as soon as possible after the death. Credit and loan documents should also be read in case there are insurance policies in place that will cover debts if death happens. There may be Payment Protection Insurance (PPI) included in which case the debt should be covered from the PPI and the account closed.
Avoiding Debtor Harassment
If there is no money left in the estate to pay off credit cards and loans then the credit debts should be written off. Unfortunately there will still be some creditors who pursue these debts and these creditors should be reported to the Office of Fair Trading (OFT). Debts can also not be passed onto relatives of the deceased unless they acted as co-signatories or acted as a guarantor on a credit agreement.
You might also like...